Anti static braid "Bekistat™"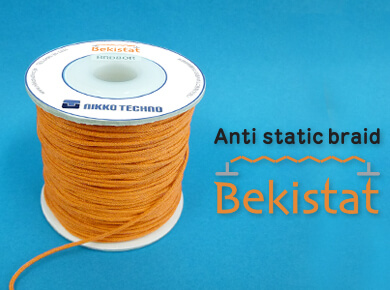 High performance and cheaper than anti-static brush.
Not excessively apply electric charge to the charged substance.
Easy installation and easy maintenance.
Chemically stable substance because of stainless-steel.
Reasons of static discharge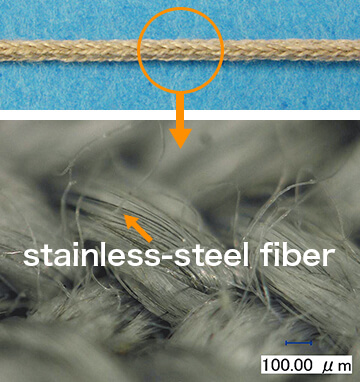 Image of static discharge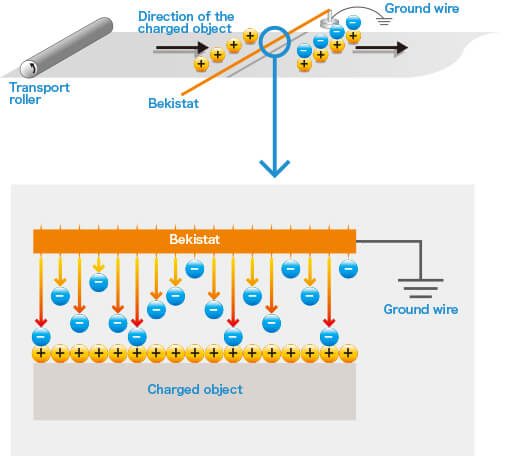 Applications of Bekistat™
As electro-discharge parts:
Electric/Electronics equipments, precision machinery, printing machines
Producing anti-static space: For factory/place that uses powder/organic solvent.
Demonstration of Bekistat ESD solution