Specifications and features of each type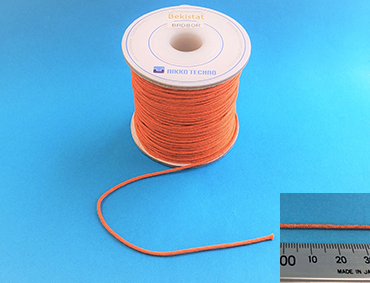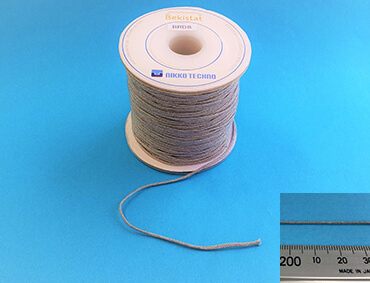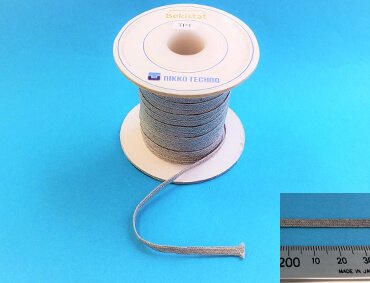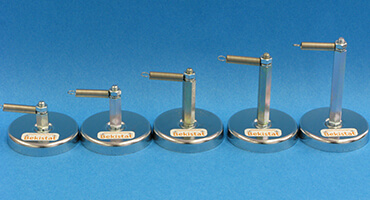 For the betterment of the usability, magnet attachment parts are also available. By using these parts, it becomes easier to apply on to a body of the processing machines.
Easy to attach Bekistat™ on machines with appropriate tension.
Can change the height from 20 to 60 mm at 10mm pitch.
Semi-permanently effective very strong magnet.
Thus the tension of the Bekistat™ can be controlled with in the effective range, setting the position of BekistatTM between 20 to 50 mm apart from the material that you would like to discharge electricity. The Magnet is made of metal however, we would strongly recommend to ground one end especially when the surface of the body (the magnet is attached) is coated with paints or other material.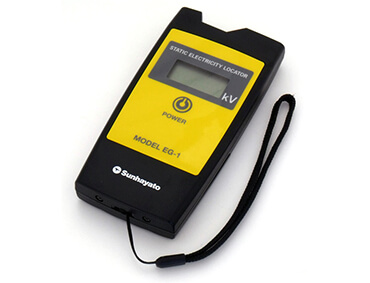 Unseen electric static displayed instantly for your easy detection
The locator is indispensable towards resolving "invisible static electricity trouble" as it checks the charged state of products or packaging materials positions the static electricity eraser and confirms the static electricity removal effect of the eraser on-site.
The potential of the charged work is digitally indicated without contacting it. Invisible static electricity can be easily measured.
Voltage is measured and indicated in units of 100V in a range from -19.9V to + 19.9KV every 0.5 second.
Handy portable and backlit display type.
Easy to focus the optimum position by the optical marker.
Applications
Checking resin molding, film, paper, packing containers, or coated sheet metal surfaces for charging, and testing the effect of the electricity removal.
RANGE OF INDICATION

0.0 to ±19.9KV(0.1kv scale)

DETECTABLE DISTANCE

50mm (Between locator and charged item)

RESPONSE TIME

0.5 sec.

AMBIENT TEMP.

0-50 degrees C (non condensation)

MEASUREMENT PRECISION

±7% ±0.1kV

DIRECTIVITY

Vertical direction from the sensor hole

POWER SUPPLY VOLTAGE

4-8V DC (AA batteries×4)

SIZE

141.3×71×19.4mm

WEIGHT

196g(including batteries)

ACCESORIES

AA batteries for operation check×4, strap×1